The Mintaro Hideaway recommends the following Clare Valley Attractions to visit during your stay:
Mintaro Attractions (within walking distance of the Mintaro Hideaway)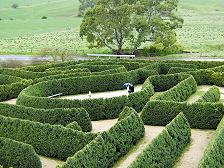 Mintaro Maze
Jacka Rd, Mintaro
Tel/Fax 08 8843 9012


Mintaro Cellars
Walk 150 metres down the road to Mintaro cellars from
the Hideaway and taste the local wines.
Leasingham Rd Mintaro
Tel 08 8843 9150
Mintaro Mews
Award winning gourmet restaurant (saturday evening) and self selection wine cellar
Burra St, Mintaro
Tel 08 8843 9001 Fax 08 8843 9002


Reilly's Wines and Restaurant – award winning wines and fine cuisine
Open for Lunch, morning and afternoon tea 7 days
Burra St, Mintaro
Tel/Fax 08 8843 9013 Mob 0409 679 479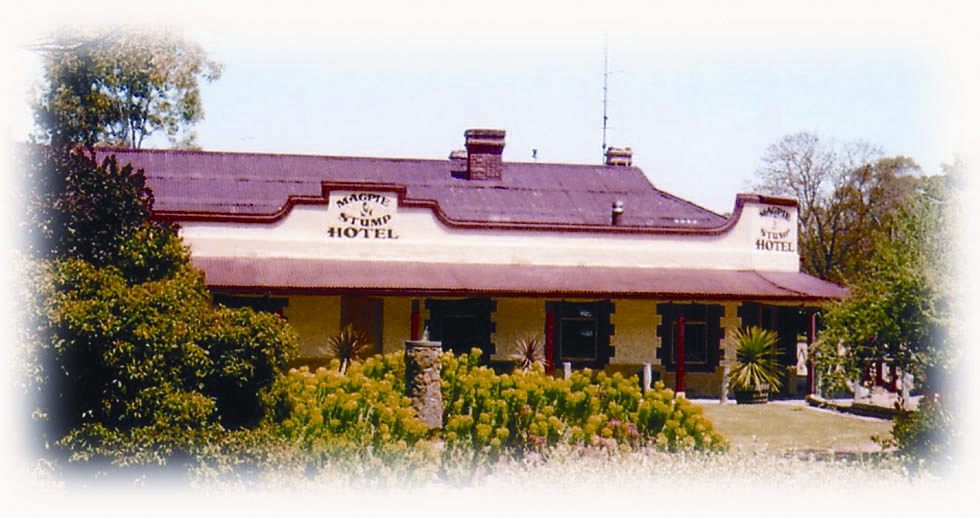 Magpie and Stump Hotel – heritage country pub with family friendly bar and good value country style meals. Open 7 days for lunch, dinner or a drink!
Burra St, Mintaro
Tel 08 8843 9014 Fax 08 8843 9191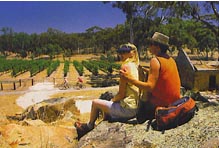 Mintaro Slate Quarries
Visit the local slate quarry observation point to view the original slate hole and current mining.
The slate was used for many of the local buildings and to produce billiard tables around the
world since 1856. Viewing area open 9am-3pm Monday to Friday
Kadalunga Rd, Mintaro Tel 08 8843 9077
Visit the following Clare Valley attractions within a 10 minute drive of the Mintaro Hideaway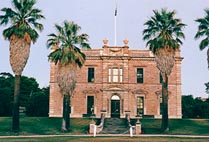 Martindale Hall
19th Century Georgian mansion, location for the filming of Picnic at Hanging Rock. Sign posted from the main street of Mintaro.
Tel 08 8843 9088 Fax 08 8843 9082
Web: www.martindalehall.com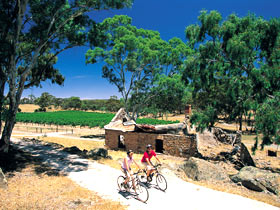 Riesling Trail – walk or cycle along the Riesling Trail between Clare and Auburn. Admire the scenic beauty and visit the many wineries and cellar doors. See MAP for details.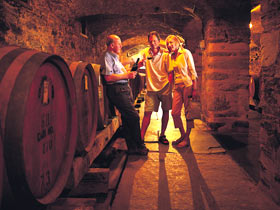 Sevenhill Cellars and Polish Hill Wineries and Cellar Doors
Visit Sevenhill, Pikes. Paulletts and Wilsons Wineries within minutes of the Hideaway.

The following attractions are within a 30 minute drive of the Mintaro Hideaway
Burra Historic Copper Mining Town and Heritage Passport Trail
Colllect your passport key and information from
the Burra Visitor Centre. Tel 08 8892 2154.
Other things to do
Pack a picnic and take a scenic drive, explore the Burra Creek Gorge and the many national parks
and lookouts.
Visit the Skilly hills and the many other wineries, cellar doors, antique shops and galleries between
Clare and Auburn.
And remember, Mintaro is only 30 minutes from the Barossa and the Riverland for an easy day trip!
Please call us on 0409691995 or email at [email protected] if you would like to make a booking or have any questions.